THE FOUNDER
Dr. Gabriele Gross, PhD.
• Degree in Equine Nutrition  (Germany)
• Doctor of Veterinary Medicine (D.V.M. from Vet. Univ. of Hannover, Germany, retired)
• Post-Graduate Research Degree in Pharmacology (Germany)
• Masters Degree in strategic coaching  (Neuro-Linguistic Programming, USA)
• Equestrian, dressage- and natural horsemanship trainer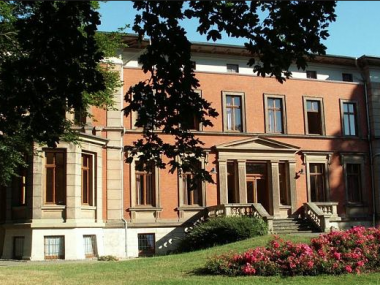 Dr. Gross obtained her Veterinary license in 1987 in Germany at the Veterinary University Hannover. From early on in her career, "Dr. Gabi" focused on owner-education. She made Equine Nutrition a focus alongside her Veterinary career. After getting her Veterinary degree, Dr. Gabi obtained a PhD. in  Pharmacology, along with a position as assistant lecturer in the team of Prof. Dr. W. Loescher. "This is when my passion for teaching completely surfaced" Dr. Gabi states.
Today, being retired from conventional Equine Veterinary practice, Dr. Gross focuses on educating Equestrians how to keep their horses naturally healthy with nutrition and management. Dr. Gabi also works as an independent consultant, researcher and scientist for the industry.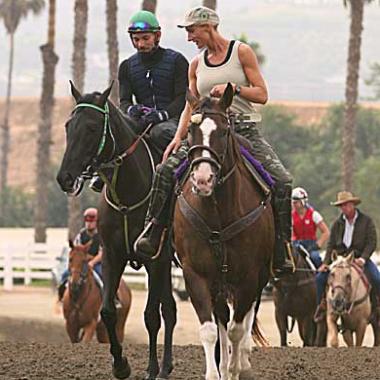 Dr. Gross has spent her whole life with horses. Growing up in Germany as a jumper and dressage rider (in Germany you have to be good at many years of dressage if you want to be a good jumper : ) she also trained and owned a US Thoroughbred racing stable.
During this time she kept fine tuning her nutritional programs. The development of her proven systematic, practical approach for horse nutrition and health management took nearly three decades. Since then the approach has helped thousands of horse owners worldwide.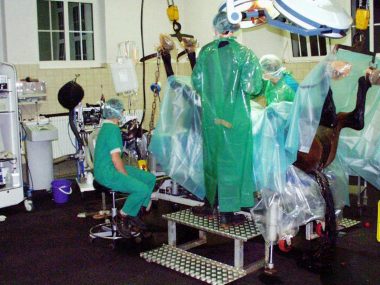 Imprinting were her years at the Equine colic and lameness clinic in Kerken, Germany, which, through quite dramatic examples, taught her that 'An ounce of prevention is worth a pound of cure'.
Further interest in innovation and teaching was fueled by her teachers at New Bolton Center, in particular Dr. Dr. Virginia Reef, PhD., who sparked her interest in research.
Disclaimer:
The content of this website is for educational purposes only. It is not intended to represent or replace Veterinary treatment or Veterinary diagnostics, to diagnose a disease or prescribe a treatment or medication. Consultations offered on this site are not Veterinarian Services pursuant to California B&P Codes 4826 or any other codes that regulate Veterinary Medicine. If you have an emergency or medical questions please contact your Veterinarian.